Essential Accessories Every Man Should Own
Before shopping for men's outfits, the second thing to take into consideration after deciding which well-tailored blazer fits or not is accessories. Those impeccable wardrobe choices need matching tastefully designed accessories, but you wouldn't know this if you don't keep up with men's fashion trends online. Now, that's where we always come in; with overachieving advice on men's lifestyle. Including luxury accessories, style hacks, modern office essentials, and gadgets. Even down to the internet you use to discover these style guides. Check out Spectrum Internet if you want to stay on top of fashion trends with a reliable internet connection.
Often overlooked because the term screams shiny, gaudy, and feminine, men's accessories can elevate any outfit. They wield incredible allure and should be the focus of every man's style reference. If you are looking for suggestions on the kind of accessories to shop for, we have a couple of ideas in mind for you. From minimal to wallet-draining items, these are a few things to add to your next shopping spree to achieve a more polished and refined look.
Try Stylish Sunglasses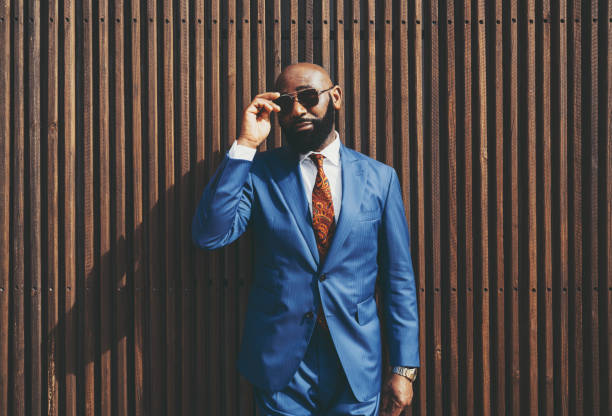 An essential accessory that should top the list of men's fashion accessories is a good pair of sunglasses that complement your facial structure and shape. When it comes to buying glasses for men, there are several important factors to consider to ensure you find the right frames that complement your face and add more elegance to your outfit.
Firstly, the idea that glasses should be unobtrusive and barely noticeable is not always the best approach. Modern fashion embraces glasses as an expression of style, just like any other fashion accessory. Go for frames that suit your face shape; different face shapes require different frame styles.
Round faces look better in angular and slim frames. Square faces can soften their features with rounded lenses, while large and even-sized squared-off shapes work well for a strong profile. Oval faces have the flexibility to wear a wide range of frame styles, but too circular or squared ones should be avoided. Then people with heart-shaped faces can benefit from sunglasses with wider lenses at the top to balance out narrow cheekbones and chin.
Among the trusted brands to purchase well-fitted pairs of sunglasses include Ray-Ban stands. Consider classic designs like Aviator, Clubmaster, Wayfarer, or rounded frames to accentuate those masculine facial features.
Donning sunglasses not only improves masculine appeal but the wearer exudes this aura of confidence—a highly desirable trait in men. Therefore, invest in a high-quality pair of sunglasses if you want all that elegant aura coming off you in droves.
Invest in Nice Wristwatches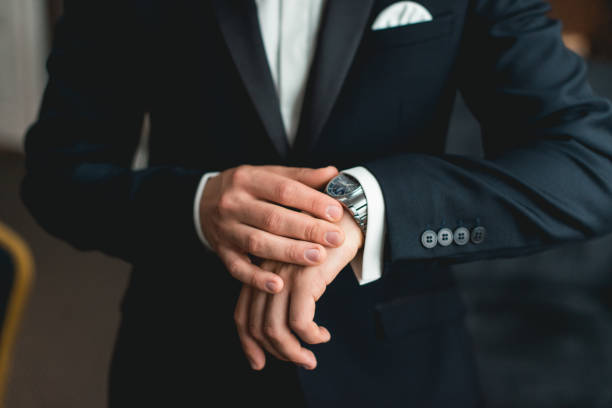 When talking about the perfect luxury accessory for men, thoughts naturally gravitate toward watches. It's nobody's fault; wristwatches have become synonymous with men's accessories over time. The variety of wristwatch brands available is endless, with different styles to match different preferences.
For most men, wearing watches go beyond just timekeeping; it becomes a statement piece, a symbol of their status, and an expression of their personality. Your choice of watch can reveal much about your lifestyle and preferences, so it's essential to consider this aspect when making a selection.
Opt for something that has a decent colored dial and the strap could be whatever you prefer, a chain strap or even a leather strap. However, do keep in mind that a leather strap looks a lot classier than a chain strap would. Some brands that you could consider getting watches from include Citizen, Tissot, Fossil, and a lot more. They usually have inexpensive watches that look stylish.
Get a Wallet That Defines You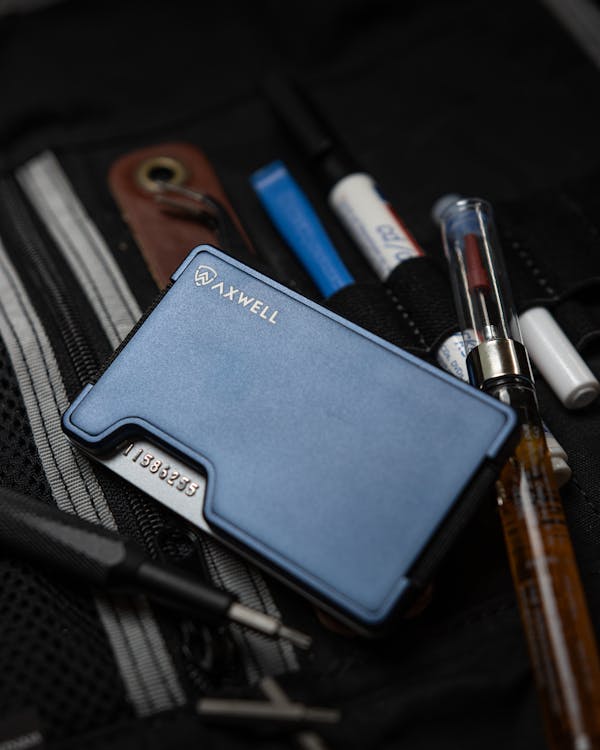 Times are fast-changing and in the one we live in, the contemporary man values practicality, minimalism, sophistication, and style. Another essential accessory every man should own is a wallet. One that serves you daily; it doesn't have to be a luxurious wallet made with the finest quality materials. You can just purchase a wallet that balances functionality and aesthetics. Something to conveniently store all your essentials in one place
Fortunately, the wallet industry has evolved significantly in recent years, offering numerous options with tailored preferences on brand, materials, designs, colors, sizes, etc. Classic colors like brown, black, or navy are safe choices that are timeless and never go out of style. There is the bifold, trifold, and money clip wallet- popular choices for their practicality and ability to hold money. Then there's the cardcase wallet, and international wallets for holding domestic and international currencies.
Captivating Colognes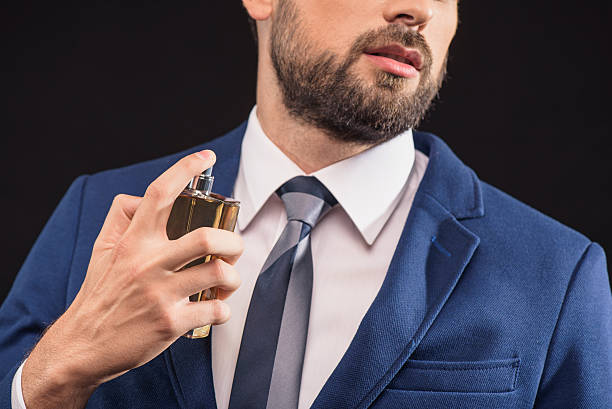 Fragrances like colognes hold the power to add a touch of class to a men's outfit and should be treated as essential accessories in your wardrobe. Just as you carefully choose clothes, shoes, and the above-mentioned accessories, methodical efforts should also go into selecting fragrances.
Unlike the medieval era when men relied on the fleeting fragrance of soaps, perfumes linger throughout the day. Before shopping for colognes, start by understanding the core notes in fragrances and how they influence moods or vibes. No need to regress back to ancient soap bathing methods to achieve or evoke distinct scents like musky scents.
Knowing the basics can serve as a solid foundation for your choices. Decide whether you prefer a more widely appealing fragrance, which might be too popular, or an exclusive one. For most people, some scents may stir nostalgic feelings, others can inspire confidence and sophistication. Warm fragrances are ideal for winter, while cool notes fit summer perfectly.
The prices of perfumes often reflect the quality of ingredients used, especially those from top brands. Some popular perfumes include Dior's Fahrenheit and Sauvage, Gucci Guilty from Gucci, Chanel's Bleu De Chanel, and Aventus Creed.
Throw in Ties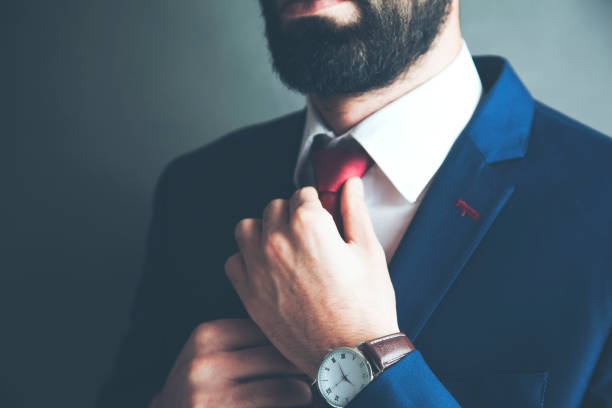 Most men favor scarves over ties due to the prevailing trends, often seeing ties as too formal fashion accessories. Unlike scarves which are worn simultaneously as fashion accessories and to shield the neck from the cold, ties are purely for fashion.
It's a no-brainer that an important part of dressing formally is accessorizing with a good tie. Every refined gentleman should possess at least one high-quality tie to wear with a suit. Selecting the appropriate tie may seem straightforward, yet some people struggle with this choice.
You can wear a tie without a jacket; you don't need an entire suit or tuxedo for it. While doing so, ensure the tie that is good-looking enough. The tie needs to be in proportion to your body and outfit. If you are slim then you need a slim-fit tie and if you are not, then you need a regular tie. Regardless of the color, pattern, or design, the important aspect is its seamless blend with your suit or outfit.